County Dance Conservatory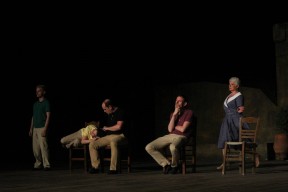 Originally named South Anne Arundel County Dance Conservatory, County Dance Conservatory was founded in September 2002 in Deale, Maryland by J. Davis Hobdy. The goal of County Dance Conservatory is to provide quality, professional dance instruction for all ages. Specializing in jazz, modern and tap, the school will also provide a strong foundation in ballet technique. Our goal for the recreational dancer is to gain self-confidence through the physical and mental accomplishments that come from positive dance instruction. The staff will provide the more serious student with the knowledge and training necessary to prepare for a career in dance.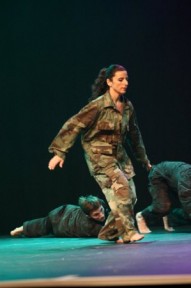 Our training at County Dance Conservatory provides artistic inspiration and growth in a friendly atmosphere. We value the opportunity to be a part of each of our students f lives. Along with providing the best possible dance training for each student, we encourage positive traits such as high morale, high self esteem, responsibility, self discipline, team work, concentration, perseverance and most importantly, the realization that if you work hard, you can achieve. We believe that children are our future and our most precious resource. They should be exposed to high quality and excellence in all that they do. They need to understand that success in anything lies in not always being the best, but in doing your best. We happily contribute to the development of not just good dancers, but of good citizens and caring people.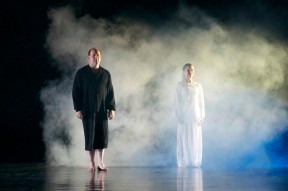 County Dance Conservatory received the Special Personal Award of the Director at New Prague Dance Festival 2012. County Dance Conservatory earned four awards at the European Festival of Dance and Performing Arts (EFDPA) 2010 in Paris, France. The school received 3rd Prize Dance Theatre and the City of Prague Prize at its 9th appearance at New Prague Dance Festival (NPDF) 2011, the Dancing Hand Prize (NPDF 2010), 3rd Prize Dance Costume and Dancing Hand Awards at NPDF 2009, Prize for Broadway Theatre (NPDF) 2008, Dancing Hand and an Honorary Award at NPDF 2007, 3rd Prize in Dance Theatre at NPDF 2006, 2nd Prize in Dance Theatre at NPDF 2005, and won the Organizer 's Award at NPDF 2004 in Prague, Czech Republic. Students have received recognition awards for talent at NPDF 2012, NPDF 2009, and NPDF 2008.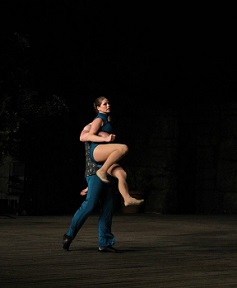 The performing companies have appeared locally at Deale Beach Day, Marlborough Day and with the dance companies at Southern High School in 2004 and 2006. The companies have also performed at the Anne Arundel County Fair, South County Relay for Life, Chesapeake Pride Festival, and the National Cherry Blossom Festival 2011 in Washington, DC.
County Dance Conservatory is the rehearsal home for the semi-professional dance company, PIECES.